About Me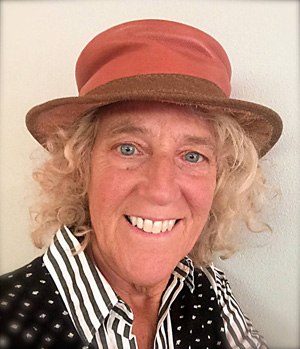 For as long as I can remember I have been interested in expressive arts.
As a child I loved to doodle- unbeknownst to me I was drawing mandalas. Growing up and as an adult I have played with dramatic improvisation, am enthusiastic when involved in movement and dance, and endeavor to create with kinesthetic and visual arts.
The glass adventure: Shortly after taking an introductory bead making class, Portland was host to the International Society of Glass Beads- and I became hooked to glass.
Though, it was also a time in which I was in transition after the death of my father. I was deciding whether to pursue my passions for academia or art. I set aside art for an intense and all consuming journey in obtaining a doctorate degree in clinical psychology. After five years of study, I was starved for right brain expression. Attempting resourcefulness, I convinced the dissertation committee to allow me to include mandalas and an expressive arts component to my qualitative research. After graduating and the licensing process, I did not walk, I ran towards working with glass.
In the beginning, I immersed myself in learning how to work with a torch to shape and contrast colors with borosilicate glass. From there my addiction to glass flourished.
Glass continues to be an art medium full of challenge, complexity, and possibility.
As an avid life long learner seeking balance between academia and art, inspiration comes from my love of color, texture, patterns, and moments of awe that arise from my daily interactions and from travels to countries with different cultures and scenery.
Currently, I am experimenting with creating figurines, small vessels, jewelry, ornaments, wind chimes, functional housewares, and wall art using a variety of materials and techniques: torch, kiln fired, mosaics, grinding, drilling, and sawing, with glass, metals, beads, polymer, colored pencils, ink and paints.
I am attracted to what challenges me to grow and how the medium wants to be exposed because creating brings me joy and balance to my life.
I often find inspiration in nature, here are some photographs of scenery which has given rise to my creative spirit.